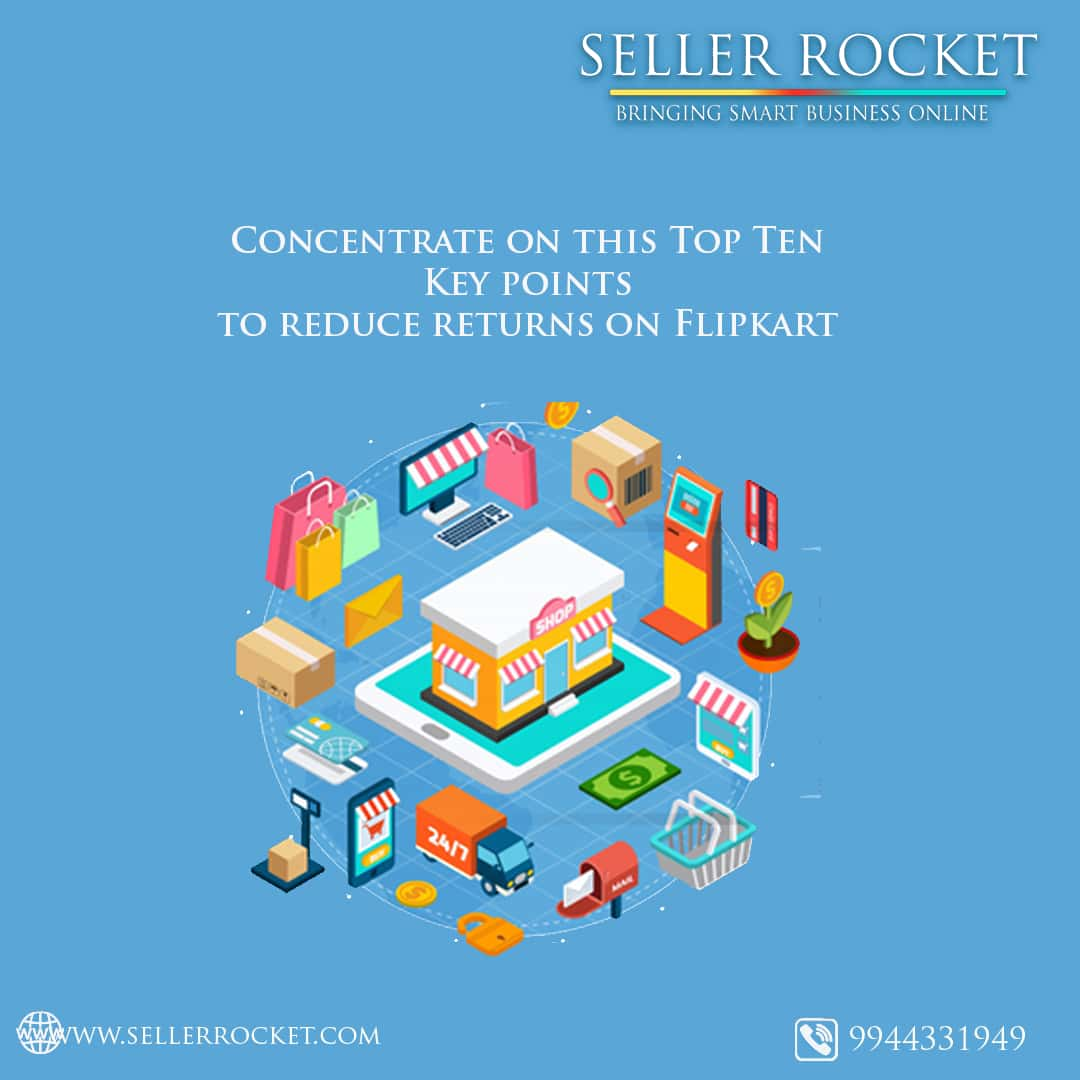 Every seller should work on increasing sales but you should also focus on how you can decrease returns which will make you unique among all the sellers. In order to succeed this, it is important for you to understand the reasons and rectify the issue. Bellow mentioned are some of the ways to reduce returns in Flipkart?
1. Always check that you sell only authenticated products as selling fake products can lead to returns.
2. Make sure you are providing a matching product description.
3. It should connect the customer to your product with good quality images and perfect size chart images.
4. Your customer should easily understand your product and its specifications before buying it, so that you can avoid returns.
5. Good packaging protects your products from getting damaged while it is being transported and reduces customer returns.
6. When you decide the price for your products it should perfectly match its value and quality.
7. Try to price the product just right. This is the reason why customers select other sellers if the selling price is too high, Otherwise, they may be unsure of the quality if the selling price is too low.
8. Freebies and combos attract more customers. So, make sure you can afford that, if it is a product without the freebie or a missing product from the combo, the customer returns the product out of disappointment.
9. Analyse your customer reviews and reasons for returns they are mentioning, without any further delay solve the issue
10. Make quick decisions on your negative reviews so that you can reduce the returns immediately Concentrate on this Top Ten Key points to reduce returns on Flipkart
Leave a comment