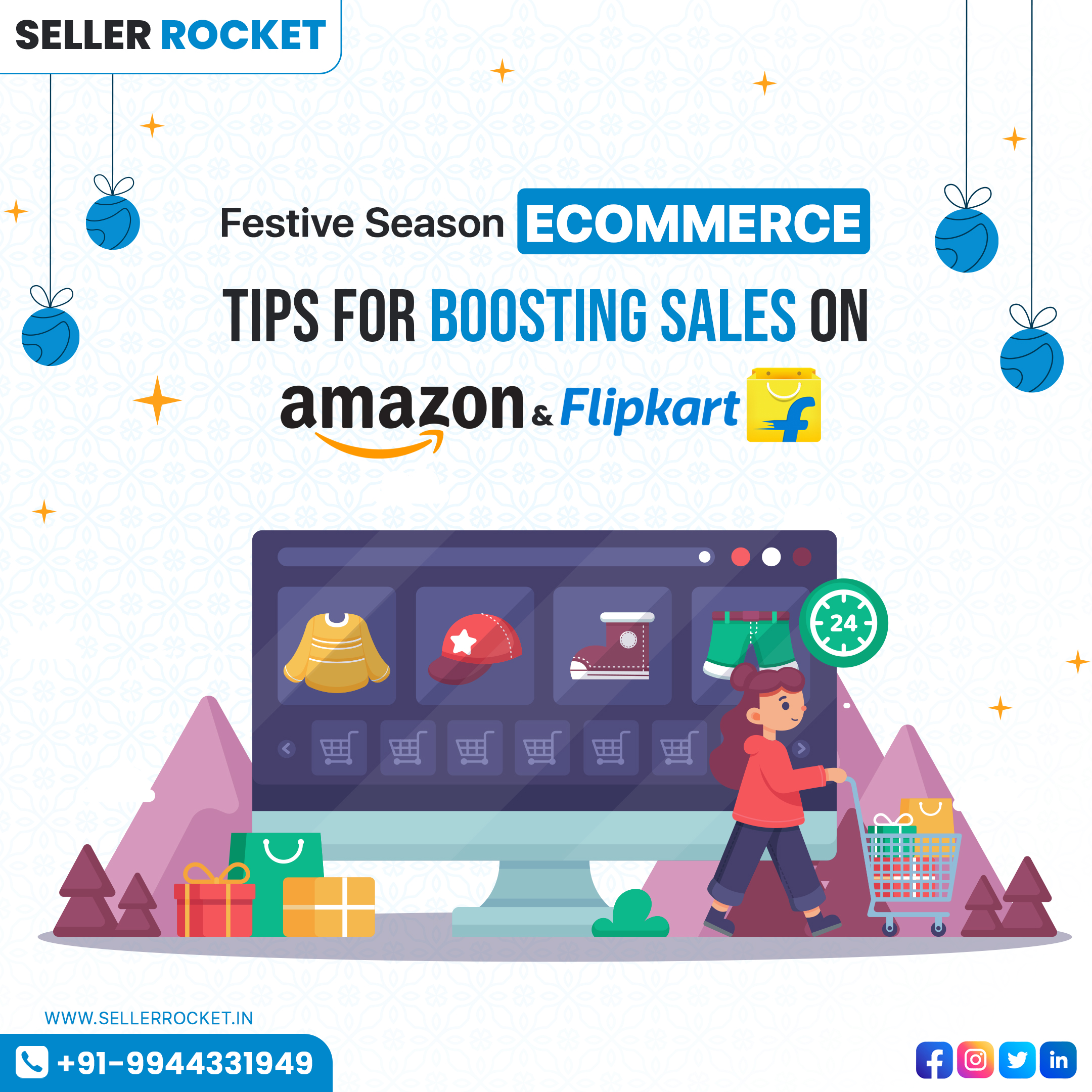 The festive season in India is a time of celebration, togetherness, and, of course, shopping!
For e-commerce businesses, it's a golden opportunity to boost sales and connect with customers. Amazon and Flipkart, two of the most prominent online selling platforms in India, become the battlegrounds for e-commerce businesses aiming to thrive during festive seasons like Diwali.
To help you make the most of this festive rush, we've put together a beginner's guide with 10 informative and educational trends that can supercharge your e-commerce sales on Amazon and Flipkart.
1. Festive-Themed Product Listings
When it comes to selling products online, your product listings are your digital storefront. During festive seasons, create eye-catching listings with festive-themed images and compelling descriptions to draw in shoppers.
2. Boosting Sales Beyond Amazon and Flipkart
Leverage social media platforms to showcase your festive products and engage with your audience. Consider running ad campaigns on platforms like Facebook and Instagram, which offer precise targeting options.
3. Festive Emails That Sell
Email marketing remains a powerful tool for e-commerce businesses. Send out festive-themed emails with exclusive offers, discounts, and personalized recommendations to entice your subscribers
4. Festive is Rush: Stock Up Wisely
To ensure smooth operations during the festive season, manage your inventory efficiently. Predict demand, avoid overstocking, and monitor stock levels to prevent shortages.
5. Price Right, Sell More
Implement dynamic pricing strategies that account for fluctuations in demand during festivals. Offer bundle deals, discounts, and limited-time offers to attract cost-conscious shoppers.
6. Building Relationships, One Festive Shopper at a Time
Engage with your customers through comments, direct messages, and interactive posts. Building a sense of community around your brand can lead to long-term customer loyalty.
7. Ads That Shine: Sponsored Products on Amazon and Flipkart
Invest in sponsored product ads on these platforms to reach a larger audience. Pay attention to keyword research, ad copy, and bid management for optimal results.
8. Festive SEO: Make Your Products Shine in Search Results
Optimize your product listings and website for festive keywords to improve your visibility in search engine results. Utilize tools like Google Keyword Planner to identify trending keywords.
9. Customer Service Excellence - Delight Your Customers, Even During the Festive Rush
Exceptional customer service sets you apart. Address inquiries promptly, resolve issues, and offer hassle-free returns and exchanges.
10. Data-Driven Decision-Making
Leverage data analytics to track your sales performance, customer behavior, and ad campaign effectiveness. Use this information to make data-driven decisions and refine your strategy.
In the fast-paced world of e-commerce, staying ahead of the competition during festive seasons is crucial for success. These 10 tips are your recipe for a thriving e-commerce business on Amazon and Flipkart.
As you prepare for the upcoming festive season, remember to sell products online with passion and creativity, offering shoppers an unforgettable experience.
Start planning your strategy now to ensure your e-commerce business thrives during the upcoming Diwali festival and beyond.
Share your thoughts and strategies with us in the comments below!