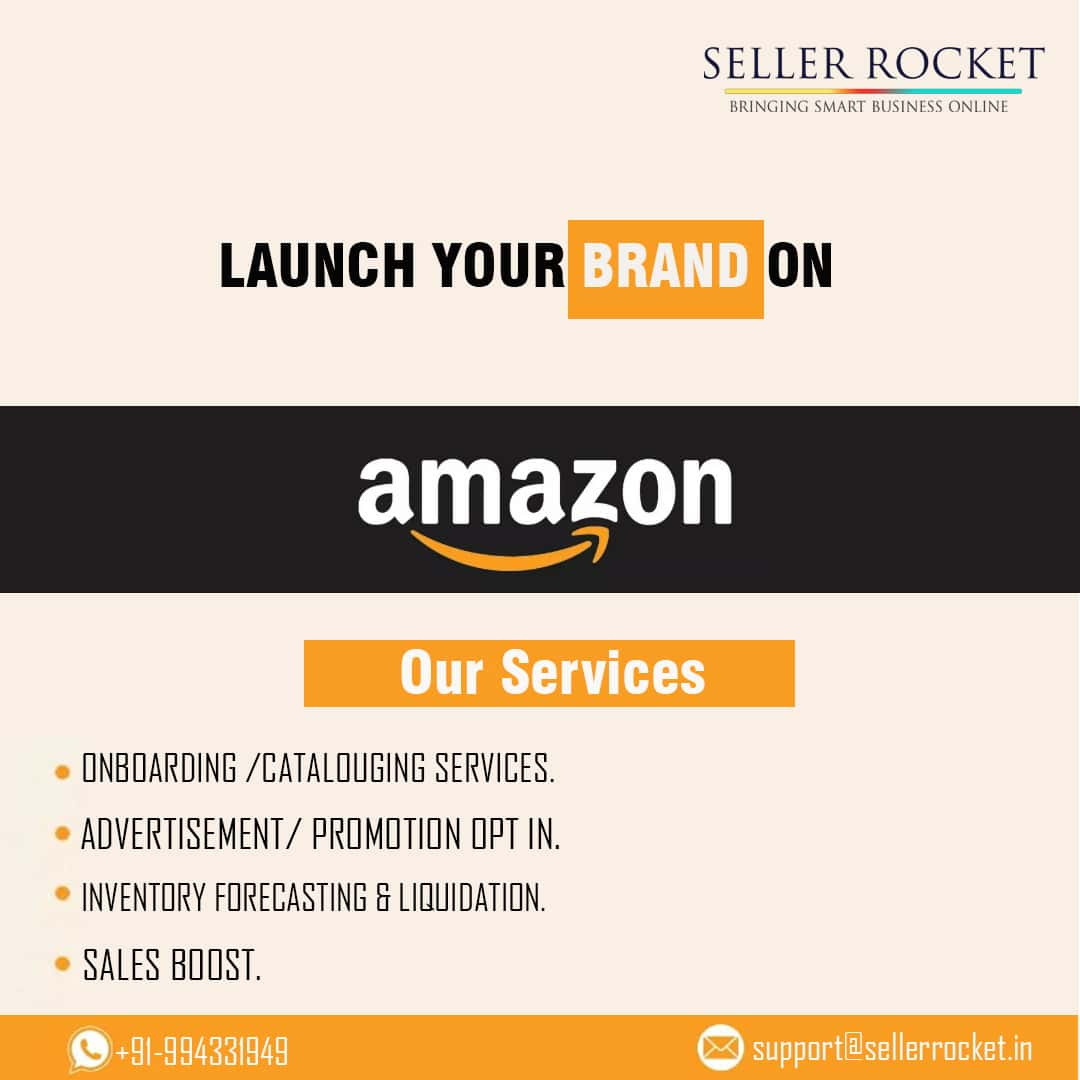 Consumers have changed their mindset about shopping. We research a lot pn online before making a purchase, thanks to the growing e-commerce penetration and the availability of a variety of items, Indian e-commerce growth is skyrocketing. If you want to set up your e-commerce business on the Amazon India marketplace, this is the right place for you.
THERE ARE SEVERAL REASONS WHY YOU SHOULD SELL ON AMAZON INDIA. HERE ARE A FEW:
1.Increasing demand
2.Its high-speed logistics capabilities
3.User Friendly Seller App's tools
4.Besides, maintaining business relations and networks gets easy if you're an India-based seller.
REQUIREMENTS TO SELL ON AMAZON
First, you need access to Amazon seller central to sell on Amazon.in
TO REGISTER YOU HAVE TO ENSURE THESE STEPS:
1.You need to have an active bank account.
2.Keep the GST/PAN information of your business
3.Ensure these when you register on Amazon seller central platform. Go to sell.amazon.in and click on 'Start Selling'
4.If you have a buyer account, you can use the same credentials to login, or you can also click on 'Create your Amazon account'
5.You have to fill in the required information during the account creation process
6.Give your company name or the registered name on your GST. Accept the terms and conditions
7.Enter your mobile number and complete the verification process
8.Now you have to input your 'Store name,' 'amazon Product Category,' and address.
Amazon will take some time to validate your details. Once that is done, you have to enable the two-step verification process that offers you better security to guard your seller account. Then, you have to enter your tax details. Now you can sell your products on Amazon
Leave a comment